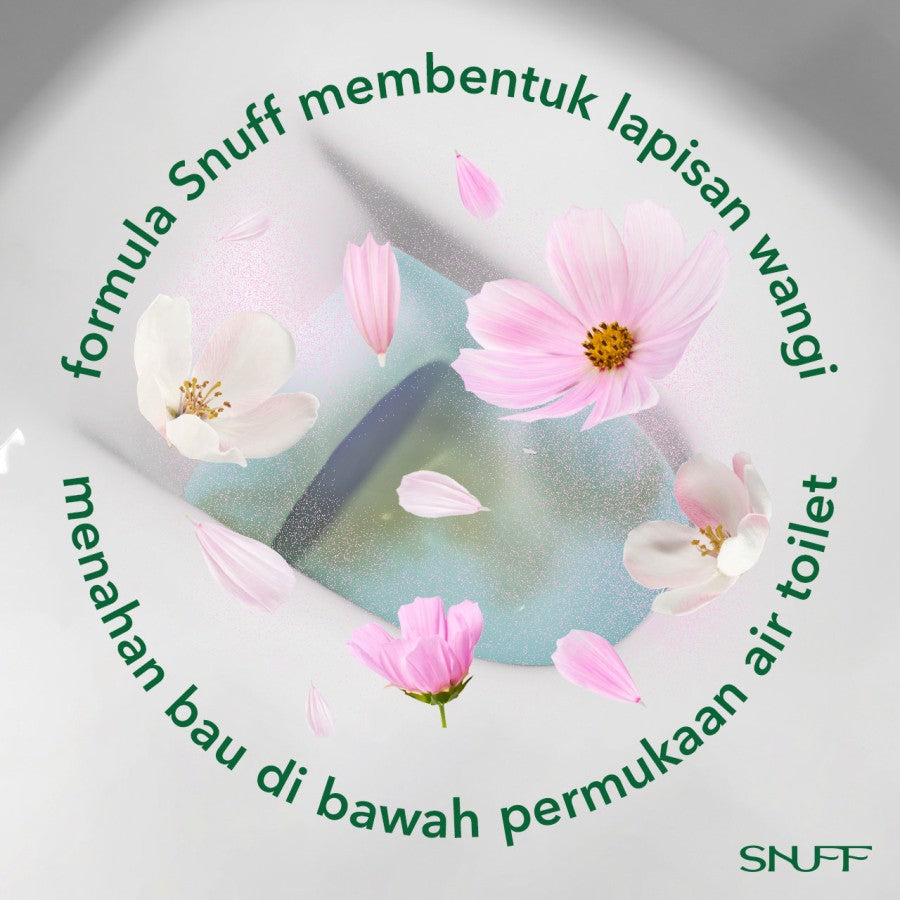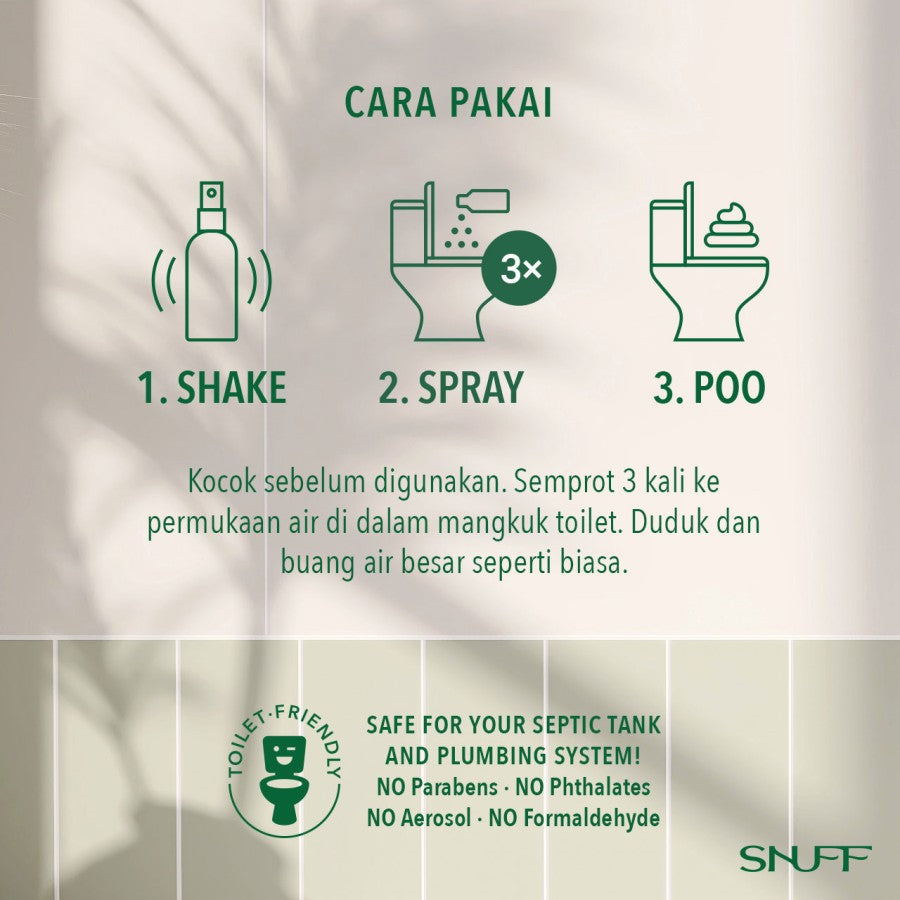 Love Pootion (FL) 60ml - Snuff
Sale price
59,500.00 IDR
Regular price
(/)
---
PERTAMA di Indonesia, semprotan pengharum toilet sebelum BAB 💩 Lebih efektif dibandingkan aerosol spray maupun pengharum kamar mandi. Formula Snuff membentuk lapisan di atas permukaan air mangkuk toilet dan memerangkap bau sebelum menyebar ke udara.
LOVE POOTION
Aroma bunga Jasmine, Gardenia dan Lily of the Valley - menutup bau BAB dengan keharuman taman bunga.
Tersedia dalam 2 varian ukuran, 60mL untuk di kamar mandi rumah dan 20mL untuk kamu bawa ke mana saja (on-the-go) jadi ga perlu risih BAB di WC umum.
Kemenkes RI PKD: 20603320015
CARA PAKAI
Kocok sebelum digunakan. Semprot 3 kali ke permukaan air di dalam mangkuk toilet. Duduk dan buang air besar seperti biasa.
PERHATIAN
Hanya ditujukan untuk digunakan pada permukaan air toilet. Jangan semprot ke tubuh atau permukaan lainnya. Jauhkan dari jangkauan anak-anak dan hewan peliharaan. Jika terkena mata, segera bilas dengan air bersih. Jika terkonsumsi, segera minum air dan cari pertolongan medis.
PENYIMPANAN
Jauhkan dari sinar matahari langsung. Simpan dalam posisi tegak untuk menghindari kemungkinan kebocoran.
Love Pootion (FL) 60ml - Snuff
Sale price
59,500.00 IDR
Regular price
Choose options