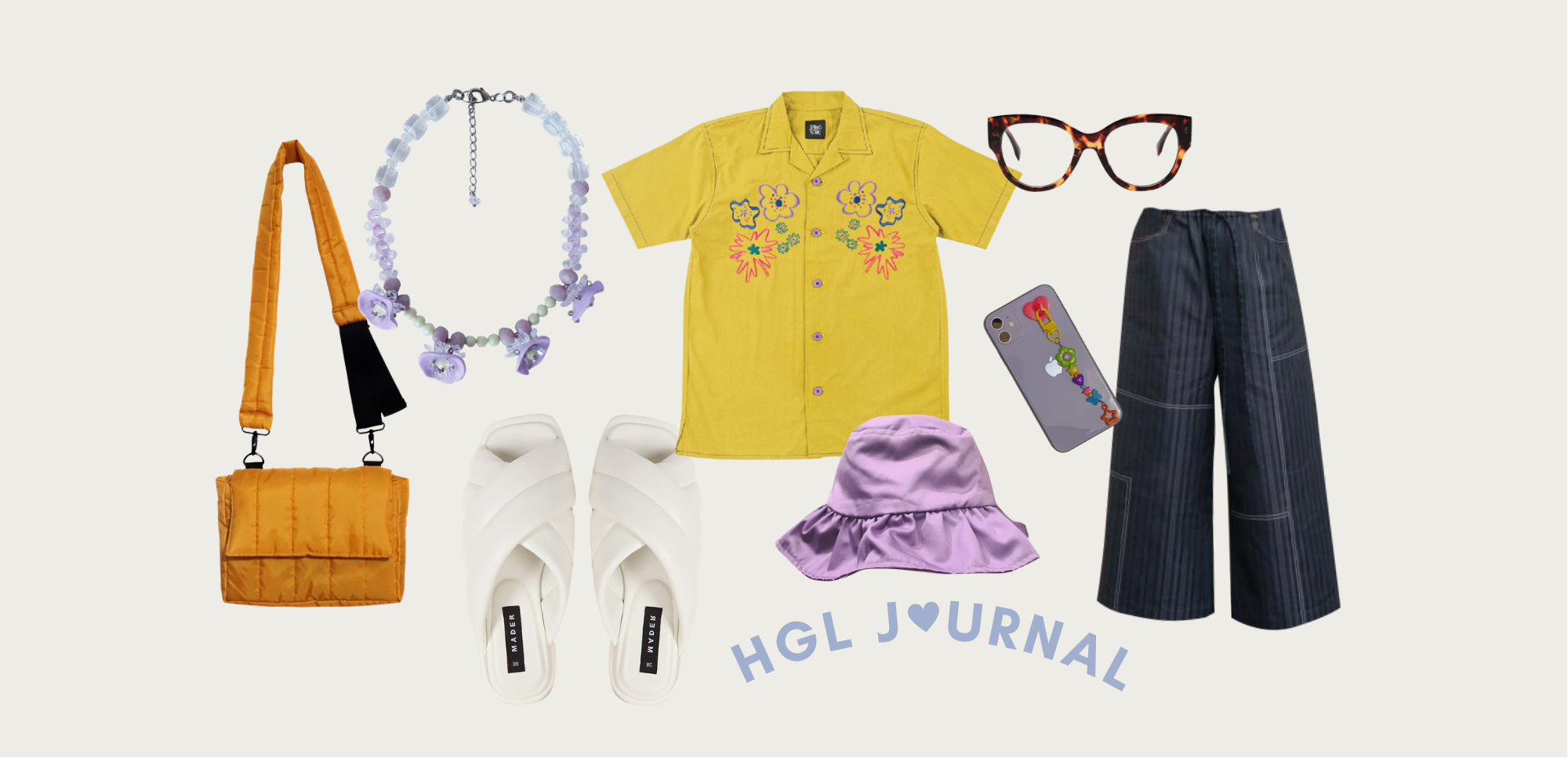 HGL JOURNAL: BE BRIGHT AS SUN, BE FUN AS LILAC
Imagine riding a bike on Sunday morning, while sipping your fresh orange juice. Go to the nearest park and enjoy the surrounding. Who says you can't be sophisticated while exercising? Well, well, now you get the harmony!

These happy-comfy outfit is inspired by the bright of the sun and the fun of lilac flower. Suitable for your morning or evening, for your picnic party or some girls rendezvous.

When the trend is on, just bring it on!

Top: Platcut – Yellow Vibrant Heart IDR 275K
Pants: Tees And Scissors – Garis Canvas Baggy Pants IDR 629K
Bag: Mannequin Plastic – Mini Puff Mustard Bag IDR 224.5K
Sandal: Mader – Michelin Crossover White IDR 449K
Necklace: Prel Studio – Fiji Necklace Lilac Clear IDR 290K
Hat: Pinx – Wobbly Hat Lilac IDR 155K
Glasses: Bylahmar – Ancy Tortoise IDR 499K
Phone hook: Cassameta – Phone Hook IDR 68K